Computer Repair Sydney - Safemode Computer Service
Fast, friendly, affordable computer repairs in Sydney.
FREE diagnostic. PC, laptops & Apple Mac.
New customers: Book before 28 Dec 2023 and get 10% OFF with coupon code SYD10OFF.*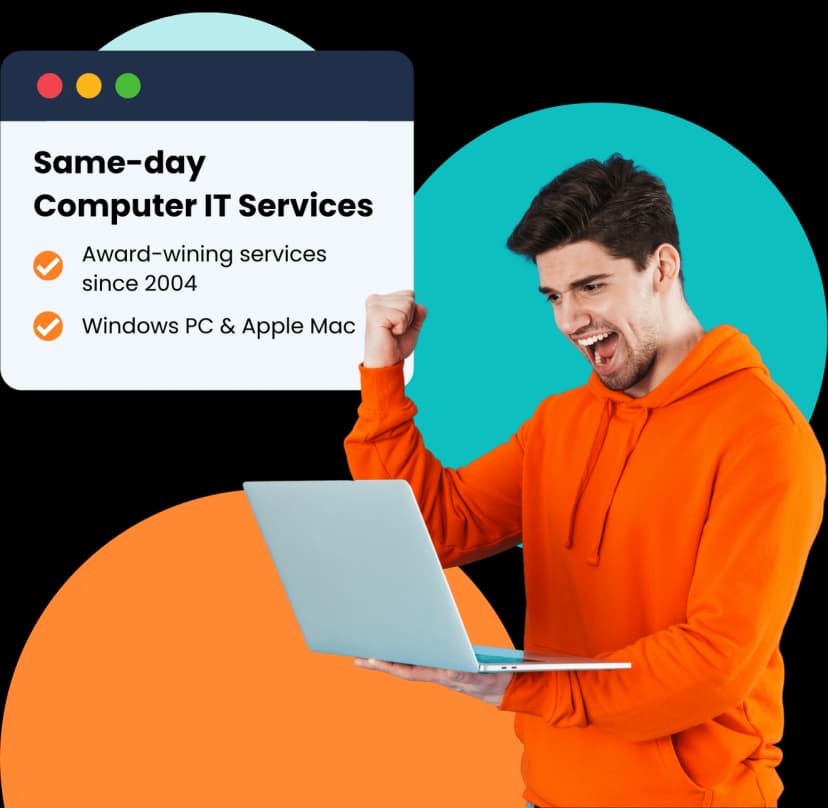 Safemode Computer Service
Safemode Computer Service - Sydney NSW
Lowest price guarantee • 1-year limited warranty
Available Services
In-store computer repairs • Mail-in computer repairs • Repairs at your place
Why Choose Safemode Computer Service
What's included when you use our Sydney computer repairs

Expert Computer Repairs
Our technicians have 15+ years of experience in computer repairs. We're experienced with both Windows PC and Apple Mac.

No-cost Diagnostic
We offer a FREE computer diagnostic before repairs. This is carried out while you wait when you bring your computer in for repairs.

1-Year Warranty On Repairs
All computer repairs are backed by our 1-year quality warranty and No Fix No Fee guarantee.

Lowest Price Guarantee
Got a quote from another local
Sydney
computer repairs shop? We'll beat it by 5%.
Computer Repair Services Sydney
Premier Computer Repairs in Sydney, NSW
If you're in search of top-notch computer repairs in Sydney NSW, you've come to the right place.
Safemode Computer Service has consistently rated among the top three PC Computer Repair Service Centers in Sydney NSW from 2016 to 2023 - an impressive seven-year streak. Having completed over 42,000 computer repairs since 2004 for more than 32,000 satisfied customers, our services extend from Sydney CBD to Parramatta, spanning Sydney's Inner West to Eastern Suburbs.
With extensive expertise in the computer repair industry, we've encountered and resolved a myriad of computer issues, whether on Windows or Apple Mac systems, ranging from virus removal to significant hardware repairs.
All repairs take place in our own computer repair center. We don't outsource to contractors, ensuring that our knowledge and expertise remain in-house while upholding the highest quality standards.
We're proficient in all major computer brands including Dell, Lenovo, HP, Apple, Acer, ASUS, Gigabyte, Clevo, Razer, Samsung, Toshiba, Sony, and Apple for home and small business IT systems. Our services cover an extensive area, including Sydney's inner city, Inner West, Eastern suburbs, and the North West Sydney area.
With extensive experience in computer repair services since 2004, we've consistently ranked among the top three computer repair shops in Sydney from 2016 to 2023. Check out our Google reviews from happy customers who went out of their way to review us.
Our Computer Repairs Cover
Virus removal
Data recovery
Keyboard and laptop motherboard repairs
Laptop battery replacements
Internet network setups
Upgrading hard drives to high-speed SSDs like 2.5" SATA SSD, M.2 SATA SSD (up to 16 times faster than traditional hard drives), or NVMe SSD (up to 8 times faster than SATA SSD).
Fix various errors like no bootable device, blue screen of death errors such as DRIVER IRQL NOT LESS OR EQUAL, CRITICAL PROCESS DIED, PAGE FAULT IN NON-PAGE AREA, and more.
We also offer Apple Mac repair services
and many more.
While we work on your computer, take the opportunity to explore Sydney's local attractions, including coffee at Gloria Jean's Coffee, enjoying China Town, or visiting popular spots like The Grounds of Alexandria, Art Gallery of NSW, Sydney Darling Harbour, or Westfield Sydney. We ensure prompt notification once your computer is ready.
Why Choose Us?
Instant Free Quotes: Our unique system swiftly pinpoints computer issues to provide on-the-spot, no-obligation quotes, granting you the freedom to decide.
Same-Day Computer Repairs: Using professional tools and years of expertise, we offer rapid diagnoses and repair options for your computer, often resolving issues on the same day.
Uncompromising Quality: We exclusively use high-quality spare parts sourced from trusted suppliers, most with a standard one-year warranty and free replacement within this period.
No Fix, No Fee Policy: If we can't repair your computer with our suggested solutions, we'll re-repair it for free or provide a full refund.
Comprehensive Services: Your go-to for all Windows PC, email troubleshooting, hard drive, and server repairs.
Open 7 Days a Week, No Appointments: Drop by any day within our open hours without needing to book an appointment.
Convenient Walk-in or Delivery Options: Walk into our shop anytime or opt for our courier pickup and delivery services for added convenience.
Lowest Price Guarantee: Bring us a competitor's quote, and we'll beat it by 5%, ensuring you the best deal and experience.
FREE eWaste Recycling: We collaborate with e-waste recycling companies, offering free disposal if you prefer recycling over repair.
In-Store Computer Repairs Sydney NSW
Visit our Sydney stores for same-day computer repairs. Conveniently located near bus stops and train stations, our shop is easily accessible by bus or car within a 5 to 15-minute journey.
For those using public transport, buses 355, 423, 426, 428, and M30 stop on Enmore Rd, providing a short walk to our shop. Alternatively, take Bus 352 or Bus 370 from Sydney CBD to reach us. If traveling from the Eastern Suburbs, services like the 352 and 355 depart from Bondi Junction, while the 370 service departs from Coogee and passes through Randwick.
We're open seven days a week. Appointments can be booked online. Walk-ins are also accepted. We provide no-cost diagnostics to give you a FREE quote. Upon your acceptance of the quote, we'll note your details and inform you as soon as your computer is ready!
Onsite Computer Repairs in Sydney
For customers who need services at home or office, we offer onsite computer repairs. Most services are completed in one visit within 1 to 3 hours.
Certain areas in Sydney, like George Street, Pitt Street, York Street in the CBD, or Parramatta Rd, pose parking challenges. To mitigate this, we offer estimates for costs and timeframes beforehand. Once approved, a technician will resolve the issue in a single visit.
In instances where free parking isn't available, our technicians utilize nearby paid parking such as Wilson Parking undercover parking or Westfield paid parking. Parking fees will be added to the final invoice.
"Computer Repairs Near Me" in Sydney
Our services cover Sydney CBD, Inner West Sydney, Eastern Suburbs, South Sydney, and Western Sydney areas.
We proudly cater to Sydney's city areas, including The Rocks, Darling Harbour, Woolloomooloo, Potts Point, Darlinghurst, Ultimo, Chippendale, Broadway Sydney, Surry Hills, Haymarket, Pyrmont, and Elizabeth Bay.
For other Sydney city regions like Pyrmont, Haymarket, Ultimo, Surry Hill, Darlinghurst, we offer mail-in services. "We come to you" services are also available for networking, internet, and email issues.
Pre-Service Information for Your Computer Repair
Here are some essential tips to consider before opting for computer services:
Regular Data Backups: It's highly advisable to maintain routine backups of your data using tools like Apple TimeMachine backup or Windows' File History backup. Data loss can occur unexpectedly, so securing backups not only safeguards your data but also expedites the repair process.
Warranty Check: Verify if your computer is under warranty with the manufacturer or your supplier. Repairing a computer under warranty elsewhere may void the warranty. Services like Apple warranty checker or Dell warranty lookup can help determine this.
Password Considerations: Have your computer login password ready for data recovery or, if it's confidential, consider changing it before servicing.
Availability for Diagnosis: Ensure you're available for a brief period, typically up to 15 minutes, for our technicians to assess your computer and provide a quote.
Have you seen my computer problem before?
Most of the time, when a customer presents a unique computer issue, we're fairly confident that we've tackled something similar before. Having fixed over 42,000 computer problems over the years, we're familiar with a wide array of issues.
Over time, we've developed specialized systems and tools to diagnose computer problems and offer quotes swiftly. This has significantly reduced the time required for diagnoses, enabling us to provide free quotes to our customers.
What's the repair cost for my computer?
We offer a complimentary quote before commencing any repairs. Repair costs vary based on the computer's make, model, and the specific issue at hand. Our pricing structure is customized for each model and problem and is not based on hourly rates. For further details, please consult our Pricing and Information section.
How long does a computer repair take?
Typically, your computer can be ready for collection on the same day or the following business day. Fortunately, our Enmore computer repair shop is conveniently located near Sydney NSW, allowing for speedy repairs, often within the same day.
We generally maintain a stock of most spare parts. However, occasionally a part may be out of stock. In this case, we'll order the part from our suppliers, which takes approximately 1 to 2 business days to arrive.
Ready to book your computer repairs with us?
Visit our Sydney computer repair store or call 1800 85 83 82 or 02 9516 2966 for any questions.
Alternatively, you can email info@safemode.com.au or send us a message online.
Our Sydney Customer Reviews
We've been to Safemode a few times now for laptop repairs. Thoroughly professional, responsive, knowledgeable and very reasonable cost. Well worth the travel across town.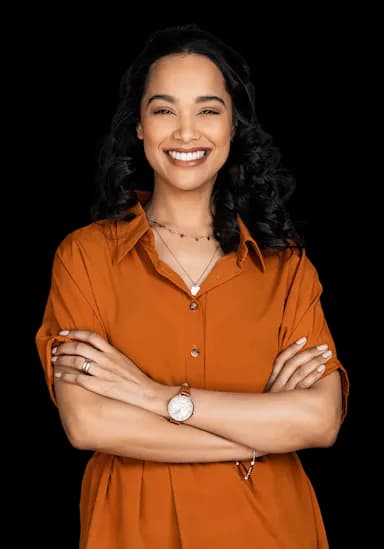 Our Computer Repair Service Locations
We provide services to these locations